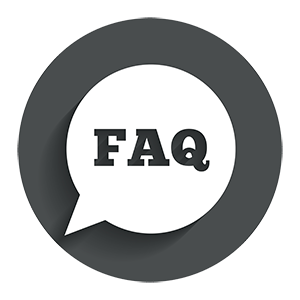 Manufacturer FAQ

1) Does signing up with Nexus change the manufacturer-distributor relationship?
• Yes. It enhances the relationship greatly, along with all the distributors you partner with.
o Nexus creates a seamless process of structuring, centralizing, and completing your data, among other benefits, while cutting communication time drastically.
o Your products are put in a better position for your dealer to sell since all data is up to date and paired with supporting materials.
2) Must we sign up with Nexus?
• No. You are under no obligation under your partnership with us to partner with Nexus. However, we strongly encourage it to ensure your products are put in the best possible position to be sold effectively.

3) Is there a cost associated with signing up with Nexus?
• Yes. For a small monthly fee, Nexus will handle all of your data dirty work, and communication with all of your North American Dealers, freeing up your team to work on other less tedious projects.

4) What exactly do I get by signing up with Nexus?
• While we strongly encourage you to call the Nexus data team at 732-462-1113, here is an overview of the benefits you'll be receiving:
o A Team of Data Professionals working on your behalf.
o On-Board new products once and distribute data to all of your dealers
o Cost effective Digital Storage of Product data in Compliance with FDA Storage rules.
o Standardize Data Sku's and Category Hierarchy across industry.
o Distribution of high-value 3rd party content to distribution partners.
o Continuous build-out of individual product data attributes around your products.
o And much more

5) What is the setup process like when we move forward with Nexus?
• The Nexus signup process is very easy. From day one, we'll work with you and your distributor partners to make sure the product data everyone has is current.
o Missing information from any of your products is completed, digitally stored in your proprietary database, and sent to your distribution partners.
• You'll have a direct line of communication with our data team, allowing you to provide product data updates (or launches) at any time.
• Every month, our data team will reach back out to you for any changes or to fulfill product requests from your distribution partners.

6) What happens to my data if I left Nexus?
• Your data, even the updated images, specs, SKUs, etc., that Nexus completed is still your data. At any time, you can export all of the data that's been collected.
• At the time of you leaving Nexus, your data would no longer be updated and communicated to your dealers.