An Overview of Product Information Management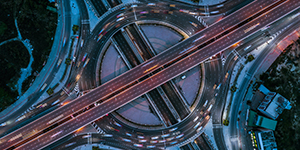 Product Information Management (PIM) is a technology that facilitates the automation and coordination of the tasks and data required to market and sell a retailer's products through distribution channels. PIM gathers this information and then disseminates it to any number of channels in a variety of formats. Recently, discussion and focus on PIM, or rather, the need for PIM, has grown. As multichannel selling, complex assortments, customer requirements, e-commerce and other challenges that can be better served using the technology arise, retailers are asking how and why they might use PIM to improve their businesses.
There stands a good chance that, like many companies, your product information exists within a legacy system. Be it an Access database on a server, an Excel spreadsheet on someone's desktop or a vendor database only accessible through your website, your product data is likely scattered across a variety of media and stored in disparate, sometimes incompatible formats. Odds are that it's someone's job at your company to collect and present an assortment update for your selling channels using this information—and this is no easy task. And at other times, a customer may request a custom catalog that supplants standard SKU identifiers with their own product nomenclature—this too can prove difficult to deliver with a legacy system in place. Though Excel and Access offer tools that might aid in these situations, PIM can undoubtedly make life much easier for you and your colleagues. PIM allows you to:
Aggregate and consolidate product facts and attributes in a single database. Within, you can associate your products with multiple hierarchies or taxonomies, localization parameters like language or measurements, as well as unstructured data such as PDFs, images or business rules that establish assortment consistency and data quality.

Add product attributes that are specifically relevant to your business and customers.

Readily perform assortment maintenance including automatic updates that normalize your data to meet corporate standards, e.g., setting "Green" as a color attribute rather than "G," "GR" or "GRN."

Automate workflow to manage product updates across your business so that accountable departments will be alerted to a task, e.g. "supply product image."

Disseminate assortment data in various formats and to different interfaces, e.g. XML, CSV, INDD (Adobe InDesign), etc.
PIM and Product On-Boarding
If in the future, your company expands its assortment or implements Endless Aisle or drop shipments, PIM can simplify and speed-up product on-boarding. It accomplishes this by:
Accepting product data from your suppliers in various formats (XML, CSV, etc.).

Providing validation and normalization of supplier-provided data.

Using vendor portals to outsource product updates to suppliers.

Aggregating and synchronizing product information from data pools like those on the Global Data Synchronization Network (GDSN).
Today's PIM systems meet many of the challenges retailers face and alleviate stresses at every juncture of the product information lifecycle.
Three More Things to Keep in Mind...
PIM is not the same as CMS. CMS is good for

management

of website content (images, page templates, blogs, etc.). Unlike PIM, CMS can't manage structured data such as product information.

The effects of implementing PIM are far-reaching. It is a technical project that will require new infrastructure, interfaces, project teams

and

testing.

PIM falls under a class of products that address Master Data Management. You will find that many PIM providers have extended the technology into other master data domains like Customer, Supplier, Location and more.
---
Growth of 17.5% CAGR Expected for Global Product Information Management Market Between 2018 and 2026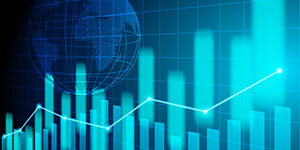 Credence Research, Inc., recently published a new market report titled "Global Product Information Management Market (By Offerings (Software and Services), By Deployment Model (On-premise and Cloud-based), By End-use Vertical (Automotive, BFSI, Healthcare, IT & Telecom, Manufacturing, Media & Entertainment, Retail & E-commerce, Transportation & Logistics, Others)) - Growth, Future Prospects and Competitive Landscape, 2018 – 2026." The document reveals that between the forecast period of 2018 and 2026, the global product information management (PIM) market is expected to grow by 17.5% CAGR.
The full report can be found here.
Product Insights
While the concept of a centralized database and associated set of procedures for product data maintenance is not new, recent advances in PIM technology have given rise to increased interest in these systems. The job of a PIM tool is to aggregate and house product data in one central location. It can then take this information and standardize, source and distribute the data to any number of channels and systems. From creation through utilization, PIM improves the efficiency and efficacy of your product data.
Due to the behaviors of today's consumers, product information standards demand high-quality, complete data, available in a variety of formats and with responsiveness across any device. For a business to create an ideal customer experience and convert and retain consumers, they must be able to consistently deliver this caliber of product information. PIM makes it simple for an enterprise to reliably and quickly create and deliver superior user experiences.
In 2017, based on offerings, the software segment accounted for the largest market share. The expansion of this segment can be traced to the growing need of businesses to centralize their product catalogs and all related marketing and technical information.
Using the deployment model as a basis, in 2017, the global PIM market was led by the on-premise segment. Globally, many organizations still rely on this model. Growth here can be attributed to the security features offered by this deployment model.
Cloud-based computing and the corresponding segment are expected to see rapid growth in the near future. PIM solutions based on cloud technology offer remarkable features that can be used enterprise-wide.
Using the end-user vertical as a metric, retail and e-commerce led the market in 2017. For retailers and e-commerce companies, PIM allows them to draw product information from all platforms and provide consistent product data at all touch points.
---
How Much Are You Spending?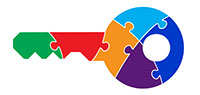 Nexus Data Services


Breaking Down Six Key Process Costs
Ever wonder how much you're spending to deliver your content to various retailers? Today, most brands use a collection, conversion and distribution process that wasn't built from a strategic standpoint—it developed organically albeit haphazardly as their business grew. While sometimes allowing nature to take its course is a beautiful thing, this isn't the case when your business is spending upward of $15,000 a month in expenses and losing sales due to a broken process. By analyzing six key costs of the product data process, you can start to get things back on track.
Collection – To get your product information to a retailer, first you must collect it. When your products don't have content readily available, you must take the time to aggregate the data to share it with your retailers. Collection accounts for approximately 26% of the process and can cost your company up to $36,000 and hundreds of hours, depending on the volume of information you have to collect.

Conversion – Retailers want your information in their format. This means that you'll have to convert your data to match their unique specifications. Ensuring that data is correctly converted can cost up to $72,000. This expensive step is arguably the most important as it accounts for 51% of the process.

Delivery – After your content is collected and converted you have to get it in the hands of the retailer. Though delivery only accounts for 3% of the process and typically costs around $4,500, with the right strategy you can save on this vital step.

Edits – As with most projects, it's rare that things turn out perfectly on the first try. The same applies to product data and editing your content can be a costly venture. Though not always necessary, when edits are required they can cost your company hours of time and up to an additional $25,000.

Errors – It's not uncommon for errors to occur, especially when it comes to tailoring content to meet your retailer's sometimes highly-specific needs. It's tough to estimate these costs as they vary depending on the severity of the mistake and the retailer. But without close attention to detail, you can be sure that you'll end up paying more than you planned.

On-Demand Requests – Unexpected, sometimes last-minute requests can throw you, and your budget, for a loop. If you're unprepared to quickly deliver on these demands, you'll likely find yourself spending more time and money that you bargained for.
Being mindful of these steps can help you take control of your product data process and expenses. If left to its own devices, your current process can cost you nearly $22,000 per month for each new product launch.
To find out we can help you perfect your process and reduce your monthly costs, reach out to us today!
____________________________________________________________________________________________________________________________________________________________________________________________
Solving the Mystery of the Abandoned Cart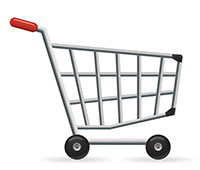 Nexus Data Shop!
A recent study published by eCommerce research firm, the Baymard Institute, reveals that approximately 70% percent of online shopping carts are left abandoned. This figure is an average value derived from 40 different studies on e-commerce shopping cart abandonment. IBM, AbandonAid and Listrak have all reported similar statistics, showing 68%, 75% and 81% abandonment rates respectively.
The institute's eCommerce Checkout Usability Study sheds some light on why so many carts are left abandoned online. This study, along with separate research conducted by Shotfarm, explains that consumers are leaving their carts abandoned for a singular reason that is wholly within the manufacturer and retailer's control though perhaps not foremost in their minds—inaccurate product data.
According to Shotfarm's Product Information Report, some customers abandon their shopping when presented with any surprising information at the digital check-out line. When met with unexpectedly high item or delivery costs, excessively long delivery times or plain poor customer service, they may leave their carts before check-out is completed.
However, oftentimes customers will first take a "closer inspection" of their goods and it is at this juncture where manufacturers and retailers truly lose their business. During this final analysis stage, the customer is looking for any reason to either go through with their purchase or abandon it altogether. A missing product photo or description can be enough to change their minds. In fact, Shotfarm's study reveals that missing product data, specifically images and product specs, are respectively the cause of 25% and 30% of cart abandonment.
Content Control: The Solution to Cart Abandonment
In a survey of 1,500 customers, the greatest value was placed on the quality of product data, notwithstanding product type or purchasing channel. These findings drive home the importance of comprehensive, high-quality product data in determining whether a customer completes or pulls the plug on a purchase. Moreover, the survey shows that 53% of customers are very unlikely to return to a brand or retailer if inaccurate product data was part of their experience. Ultimately, these losses end up costing retailers millions of dollars.
Companies both big and small are striving to improve the quality of their product data, working with suppliers to deliver high-quality content to their customers. Going forward, it's expected that many retailers will follow in the footsteps of giants like Walmart who have established a platform for suppliers to boost sales by uploading better content.
Great content is a way to put your best foot forward, engage customers and give them reason to return to their shopping carts and your business.
________________________________________________________________________________________________________________________________________________________________________________________
The Benefits of Product Information Management (PIM) for B2B Sellers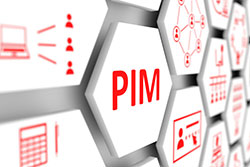 Product Information ManagementAs a distributor, manufacturer or wholesaler, your master catalog of product data is the key to your business' success. It is your most essential tool, as it lets you communicate and collaborate with your partners: resellers and retailers.

Despite the vital role that it plays, many B2B sellers fail to optimize their master catalogs. As a result, their data quality is less-than-stellar and product information, along with business opportunities, falls through the cracks. With a proper Product Information Management (PIM) system in place, not only can you improve your master catalog, but you can also identify and take advantage of valuable new selling opportunities.

What Can PIM Do for You?

The early 2000s saw B2B sellers taking on the time- and cost-intensive task of transferring their print catalogs to electronic media. While this was undoubtedly a vast improvement over paper systems, managing and maintaining that volume of data became a new challenge in and of itself.

Today, as you continue to grow your catalog through new partnerships and sales channels, it's likely that your product data has become difficult to manage. From extensive spreadsheets scattered throughout the company to single, poorly-integrated "silo" systems, the quality of your master catalog is probably far from ideal. Burdened by slow updating and sharing times, costs inevitably rise, sales suffer and your business can't operate at maximum efficiency.

With a PIM solution, your master catalog is streamlined and data management and maintenance becomes quick and easy. While you might have heard of PIM in the context of B2C, there are now PIM solutions robust enough to support B2B even with all its challenges and complexities.

With a PIM application, you can pull company-wide product data from ERP, POS, Excel, online sales channels and other catalogs and aggregate it into one, centralized location. You can then edit and manage the data from a single master catalog. Moreover, you can create separate buyers catalogs or distribute sets of product information to disparate sales channels. This keeps your data—your most valuable commodity—clean, accurate and accessible at all times.

Better B2B Relationships Through Brand Building

More than ever, a strong brand image is a high priority for businesses. In a highly competitive market, a powerful brand can be the deciding factor that determines whether someone chooses to work with your company or a competitor.

A brand consists of both your reputation—how easy and effective it to work with you—and the products you sell. The latter component is represented by your master catalog and how readily you can share it with your partners lets them know how easy you are to work with.

Through the internet, companies have access to a vast amount of information on suppliers and distributors. By comparing brand visibility and reputation, specifically reported quality of data and ease of collaboration, companies can determine who has the strongest brand and, in turn, decide who they want to partner with.

A PIM system that centralizes your data and allows business partners to easily access your data can make your brand stand out among competitors. With a PIM, not only can you deliver high-quality, specifically relevant data to partners, you can get it to them quickly. This works to boost your brand and attract more business as your reputation builds.

Win Over Retailers with Quality Product Data

For any retailer, a primary goal is to expand their product line by establishing relationships with distributors, wholesalers, and sometimes manufacturers. Leveraging product data via your master catalog is one of the best ways for them to achieve this.

In a competitive market, retailers rely on attractive and informative product descriptions to draw in consumers. This differs from how a B2B seller would present their product information to business customers. As a result, retailers desire a different level of quality and presentation of product data.

If a retailer has to devote hours to improving your product data, it's unlikely that they'll want to work with you when better options are available. The time and cost it takes to flesh out descriptions or add new content could be instead spent searching for another vendor with higher quality product data.

With a PIM application, it becomes relatively simple for you to update and improve your product data, making it more attractive to retailers and their customers. PIM allows you to easily check and correct errors and even create templates for individual retailers, improving the speed and quality of their experience. Having this system in place affords you the opportunity to truly differentiate your business from that of your competitors.

Start Selling Directly to Consumers

While the benefits of selling directly to consumers are numerous, so are the challenges that come with doing so. Retailers spend a significant amount of time and money crafting rich product descriptions, specifically designed to entice and convert consumers. A manufacturer, wholesaler or distributor without a PIM system in place simply can't compete with the level of content quality retailers offer—the process of generating this information is too time-consuming, costly and unmanageable.

Using PIM, however, you have the ability to turn existing, lackluster product data into effective and engaging descriptions. Processes such as bulk editing, concatenating, and expression building allow you to take ERP system data and transform it into slick, consumer-facing product information. PIM enables you to open up your website to consumers or make your product listings Amazon- and eBay-ready.

Next Steps

With this fundamental understanding of PIM under your belt, you're well on your way to selecting a PIM system that meets your exact needs. As the foundation of your enterprise, it's important to consider your unique business needs and choose a PIM that best suits your company's master catalog. Selecting the right solution will improve your B2B selling and open the doorway to direct consumer sales opportunities.


________________________________________________________________________________________________________________________________________________________________________________________
Leveraging Product Information Management (PIM) for Omnichannel E-commerce Success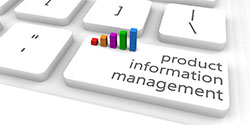 For retailers, the importance of product information management (PIM) cannot be understated. Each year, approximately $40 billion in sales (3.5% of total sales) are lost due to poor management of supply chain information and ensuing time inefficiencies. Companies spend an average of 25 minutes per SKU every year just to clean and synchronize old product data, while new products require an average of four weeks' time to launch.

Ever since retailers began bringing their brick-and-mortar enterprises online, the role of PIM has grown. Proper management of these systems is now absolutely essential to driving high-quality traffic, increasing conversion, and building and maintaining customer loyalty.

Unfortunately, many retailers lack the necessary awareness and understanding of PIM. As a result, they are unable to formulate strategies that would allow them to capitalize on the capabilities of these systems. By centrally managing product and sales data drawn from single or multiple sales channels, retailers gain the ability to access, interpret, edit, and disseminate this information efficiently. Not only does this improve their ability to scale, but it also saves time and money.

Consolidate Product Information

The first step in creating a quality PIM infrastructure is to consolidate all available product information, centralizing it in a single, accessible location. Once this is accomplished, team members company-wide can readily access, manage and distribute this data as needed.

Consistency of data formatting is critical, as PIM seeks to remedy the issues caused by spreading information across disparate locations and storage formats, each with varying degrees of accessibility. By establishing a centralized infrastructure with consistently-formatted data, retailers will see numerous benefits. These include fewer errors and redundancies in product information and greater traceability. Additionally, you can achieve a higher degree of control over product management and better scalability due to an improved ability to add sales channels.

Develop Better, More Efficient Processes

The many components and challenges of a new product launch or existing product update can make for an arduous, complex endeavor. A quality process can alleviate some of these tensions and streamline and expedite the experience. PIM cuts down on time-to-market by as much as 50% and enables you to simplify and optimize tasks such as updating product inventory and price information.

Implementing the right processes depends on the needs of your business. There is no blanket solution perfectly suitable for every retailer. When building a PIM infrastructure, it's important to consider your business first, then the processes themselves, then, lastly, the technologies that can support these processes.

Enrich Product Data Through Content Creation

A retailer's product information presents an incredible opportunity to increase sales and attain an advantage over competitors. As brick-and-mortar sellers transition to the e-commerce space, they tend to neglect the process of new content creation, in turn missing out on the chance to improve the quality and depth of their product information. Detailed product descriptions, informative videos, and high-resolution images are all examples of content that can enrich your product information.

By creating high-quality content and integrating it into your existing product information, you can build a better experience for your customers. This serves to strengthen engagement and loyalty, increase conversion and differentiate your business from competitors by crafting a unique brand.

Optimize Product Performance

When thinking about PIM, it's important to recognize that its scope extends beyond merely managing product information. PIM offers the potential to affect and optimize product performance across all available sales channels.

PIM delivers a solution that both drives high-quality traffic and converts site visitors into customers—the two keys to product performance and e-commerce success. By focusing on the four steps below, you can increase conversion and the flow of quality traffic to your site:

1. Create SEO product content that is detailed and informative
2. Use A/B testing to strategize product information
3. Customize product information to cater to different sales channels and market segments
4. Track and study omnichannel product performance and make regular improvements accordingly

When developed and implemented in the right way—a way that fits your company's specific needs—PIM offers massive benefits. In the right hands and with the right planning to support it, PIM creates pathways to improved efficiency, greater revenue and all-around growth for your business.