A Data Team that Works for You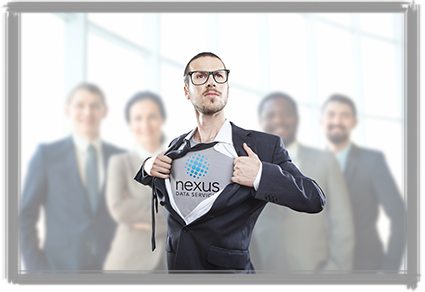 Nexus Data Services is the trusted source for product data dissemination, rich content syndication, and product upsell tools. Product data can't be managed part-time using inferior software or spreadsheets anymore. It's time to rethink the inefficiencies and inaccuracies leading to lost sales, and decentralized data management.
Accurate product content means lower returns, and increased shopper satisfaction. Refining a single, complete product content set allows for consistency across all sales channels, essential as dentists review and decide on multiple platforms.
Ensure accurate product data

DataEZ is a product aggregation and syndication service that provides one point of contact between your company and the many dealer requests for product information and Digital Assets. We work with you to upload and manipulate the product specs, marketing descriptions, images, key selling points, and associated documents that are disseminated to your entire distribution network.
Manage your product merchandising content
The ContentEZ syndication platform assists you in managing your brand's online presence. Elements of ContentEZ enable you to showcase your brand and build product SKU marketing content using our Content Builder. ContentEZ also has license agreements with various media companies to distribute your content to your distribution partners to enhance their customer's e-commerce experience.
Cloud Storage and Easy Access to your Data

DataCloud, is your company's enterprise Data storage solution for all of your Product Data, Regulatory Data, Marketing Materials, and Digital Assets. Everything is stored by the product's individual sku number for easy retrieval of all data related to each one of your products.